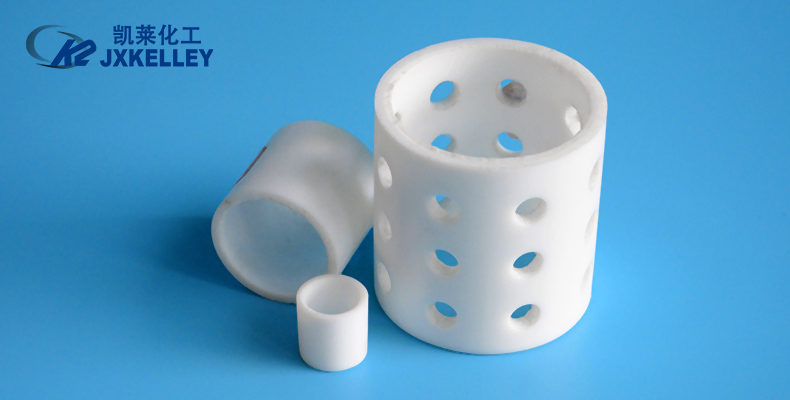 Ptfe ring packing has high flux, low resistance, high separation efficiency and flexibility of operation.
● high temperature - long - term service temperature of 200~260 degrees
● low temperature resistance - still soft at -100 degrees
Resistance to corrosion resistance to aqua royalty and all organic solvents and inorganic compounds (except elemental fluorine, chlorine trifluoride and molten alkali metals)
● weather resistance - anti-aging in plastics.
● non-toxic pair of biological non-toxic also has more excellent chemical properties and chemical stability, is to make up for non-ferrous metals, various alloys can not solve the anti-corrosion, sealing and other aspects of the most ideal materials.
name
PTFERaschig ring
material
PTFE
size
area
Void

pieces/ m

3

Packing
mm
m2/m

3

%
Kg/m

3

20*20*2
267
92.8
125000
550
25*25*2
219
93.4
60000
450
38*38*2.5
165
94.6
15800
420
50*50*4
108
94.5
6800
450
65*65*5
84
94.8
4600
500
76*76*4
73
92
2000
300